This summer, my daughter is taking the 2010 Summer Activities Challenge at
education.com
. One of their suggested First Grade activities was
THIS
fabulous addition game. Well, we needed it to be a little more challenging as she needs more help with subtraction than addition, plus we thought the game board could be improved a little, so we made our own version. She really wanted a flower theme, so I drew a big ol' sunflower. If you are doing addition only, you will need 11 sections numbered 2-12. If you are doing our addition/subtraction variation, you will need 13 sections numbered 0-12 (I forgot about the zero so we drew ours in later).
After the pencil sketch, I traced over the completed shape on card stock with some colored Sharpies using the tried and true "trace up against a window" method.
I then scanned the image into the computer and added numbers to all the sections to complete the new and improved game board. The page was printed and we gathered the other materials needed: crayons and 2 dice.
Game rules: You will need a game board for each person playing (I just printed only one out for Abby and we just worked on the same board together which worked just fine). Take turns rolling the dice. For our version, we took the larger number and subtracted the smaller number as well as adding the two numbers together. That gave us two number options for each roll. Believe me when I say this moved the game along nicely. The addition only version can get pretty long. The player may choose which number of the two options to color if they are both still blank. If they are both already colored, then the player will need to wait until their next turn to roll again.
The game ends when someone finishes coloring their entire flower.
If you would like a copy of our Sunflower Addition/Subtraction game, just click the sunflower and cut and paste onto a document. I must apologize for being so old-school. I will learn how to make a PDF file sooner or later. I promise. Until then, it's all cut and paste, baby! If you do play, I'd love to know how it goes! We really thought it was fun (although I won't tell you how many rolls it took to get double sixes- that was quite the counting exercise, let me tell you!)
Linking to:
ABCand123Learning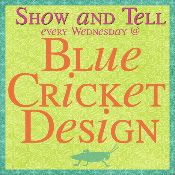 />